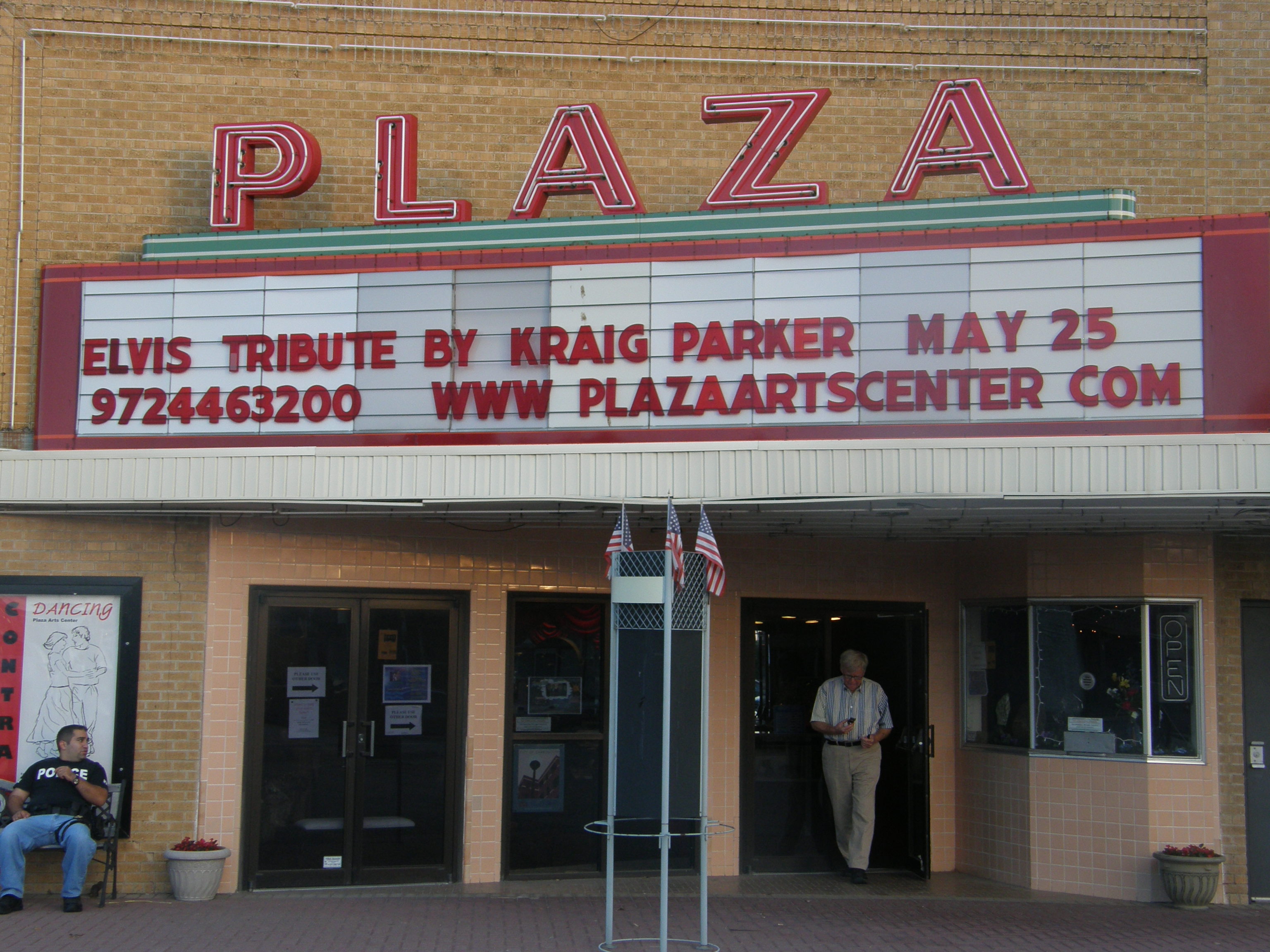 Plaza Arts Center -A Modern Events Venue In the Historic Carrollton District
The Carrollton Plaza Arts Center, a historical landmark on the Square in Old Downtown Carrollton. The art deco style theater was opened in 1949, and then became a venue of gospel music in the late '90's before converted into art galleries in 2003.
The Carrollton Plaza Arts Center is located just south of Belt Line Road and east of I-35, now offers a great venue for wide variety of activities besides the visual arts, including recreational dancing, performing arts, music and recitals, classes (karate, yoga, etc.) as well as special events such as weddings, Quinceañeras, festivals and exhibitions. The Plaza also has a retail area carrying arts and crafts made by some local artists. We are now accepting reservations for both long term leases and individual events. Retail space is also available for general art-related goods (paintings, dance shoes and some antiques, for example).
The main auditorium (as shown in the figure below) has an art gallery on each side of the auditorium, a stage approximately 30 feet wide by 20 feet deep, a balcony over 1500 square feet of area, and a main hall with 2,000 square feet of maple hardwood floor on top of a specially designed sub-floor system for proper resilience and knee saving cushioning when used for dancing. When the auditorium is used for events such as performances and wedding receptions, the main hall has a seating capacity of  250 guests. The balcony can provide additional seating when needed.
Come visit us and get a tour of the facility. If you have any questions, would like to set up a lease, or to schedule an event, please call at 972-446-3200 or email us. Our summer office hours are 1:30 – 6:30 p.m. Monday – Saturday.